NYC and Westchester's Premier Golf Practice Facility.
How It Works:
Toptracer30 consists of 30 shots: nine tee shots (on par 4s and par 5s) and 21 approach shots (three shots from seven different 25-yard distance brackets).
At the beginning of the game, you'll be asked to input a reference handicap. This number will be used for comparison purposes throughout the game, so we recommend using your current handicap if you know it. As you hit each shot, T30 uses the strokes gained methodology to calculate how efficiently you move from point A to point B.
At the end of the game, T30 generates an estimated performance handicap, a total game score, and a number of personalized insights that you can use to inform your next practice session.
---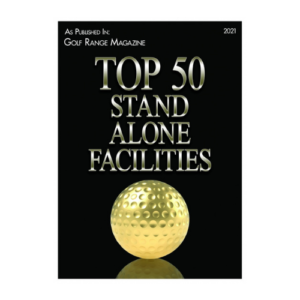 Prices:
60 minutes + a small bucket $25.
60 minutes + a large bucket $30.
120 minutes + a large bucket $50.
Toptracer Players can now order food and beverages right from your bay during café hours. Scan, order, pay, eat! It's that simple. 
---
To reserve a Toptracer Range Bay email info@turtlecovegolfcenter.com or call 718 885 1129.  Name, date, # of players, email and phone number. We will confirm. Bays will be held for 15 minutes after scheduled reservation.  Walk-ins are welcome.
Toptracer Range delivers the same ball-tracking technology that traces the shots of the games best players on TV. Driving ranges equipped with Toptracer Range technology offer a fun, engaging, tech-driven experience that appeals to seasoned players, range rivals, friends, family members, and even first-time golfers.
Toptracer Range at Turtle Cove Golf Center redefines the driving range experience—from a functional training day to an exciting experience for everyone. The technology provides instant shot replays and statistical feedback on interactive game screens in your hitting bay, which allows players to make swing adjustments and immediately see the impact on their golf shot. Play year round under our Toptracer covered bays.
Toptracer Range features games and modes suited for all ages and skill levels. Take on the world in a long-drive competition, play Closest to the Pin with your friends, dive into advanced analytics to fine-tune your swing, and virtually tee it up at some of the world's greatest courses. Your range experience will never be the same. The Toptracer Range system offers games and shot data modes that allow you to tailor your own range day experience. You can also store your scores and data on the Toptracer network, accessed through the Toptracer Range Community app.
Why not scale back your traditional outing and host a Toptracer Virtual Golf Tournament at Turtle Cove?   Park Place Café serving beer, soft drinks, burgers, tacos, wood-fired pizza and more.
Introducing…. GO FISH! Our family-friendly game lets golfers earn stars and collect different species in their aquarium all while working on their game and shot accuracy. Go Fish is perfect for kids and large groups that like to have a bit of fun at the range.